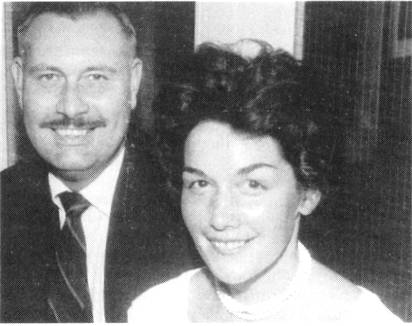 Another one of the fine old collectors of Egypt has passed away. John died in Worthing hospital on 4th January at the age of 84.

During the war John had served with the RAF in Burma, after which he went into banking until he took early retirement. Then with his Swiss born wife Margaret they ran the Sea Lodge guest house in Worthing. It is from that time that I particularly remember them both, for my family and I stayed with them prior to my marriage. He used to infuriate his neighbouring sea front hoteliers in the high season by putting up the "No Vacancies" sign and taking a few days off!

He wrote many articles for philatelic journals culminating in 1970 with his first book "Postal Services of the British Forces in Egypt 1931 - 1940". After that he dabbled in exhibiting, gaining Vermeil awards at Stockholm and Munich. His 2nd edition "British Forces in Egypt Postal Service 1932 - 1940" followed in 1984, by which time he had disposed of his extensive collection of this material.

His remaining years were spent serving his local community. He was heavily involved in the Royal British Legion, the Burma Star Association and the Royal Air Force Association. The local stamp and postal history societies benefited from his membership and enthusiasm, to whom, along with "third age" groups he gave many an entertaining talk.

John was an affable character and will be remembered along with his wife Margaret, who pre-deceased him, for enriching the lives of others to whom he came in contact with.