For our Annual General Meeting on Saturday July 6 we are going to try out a new venue, The King's Head public house at 13 Westmoreland Street, Marylebone, London W1G 8PJ (Red Arrow, bottom left of map).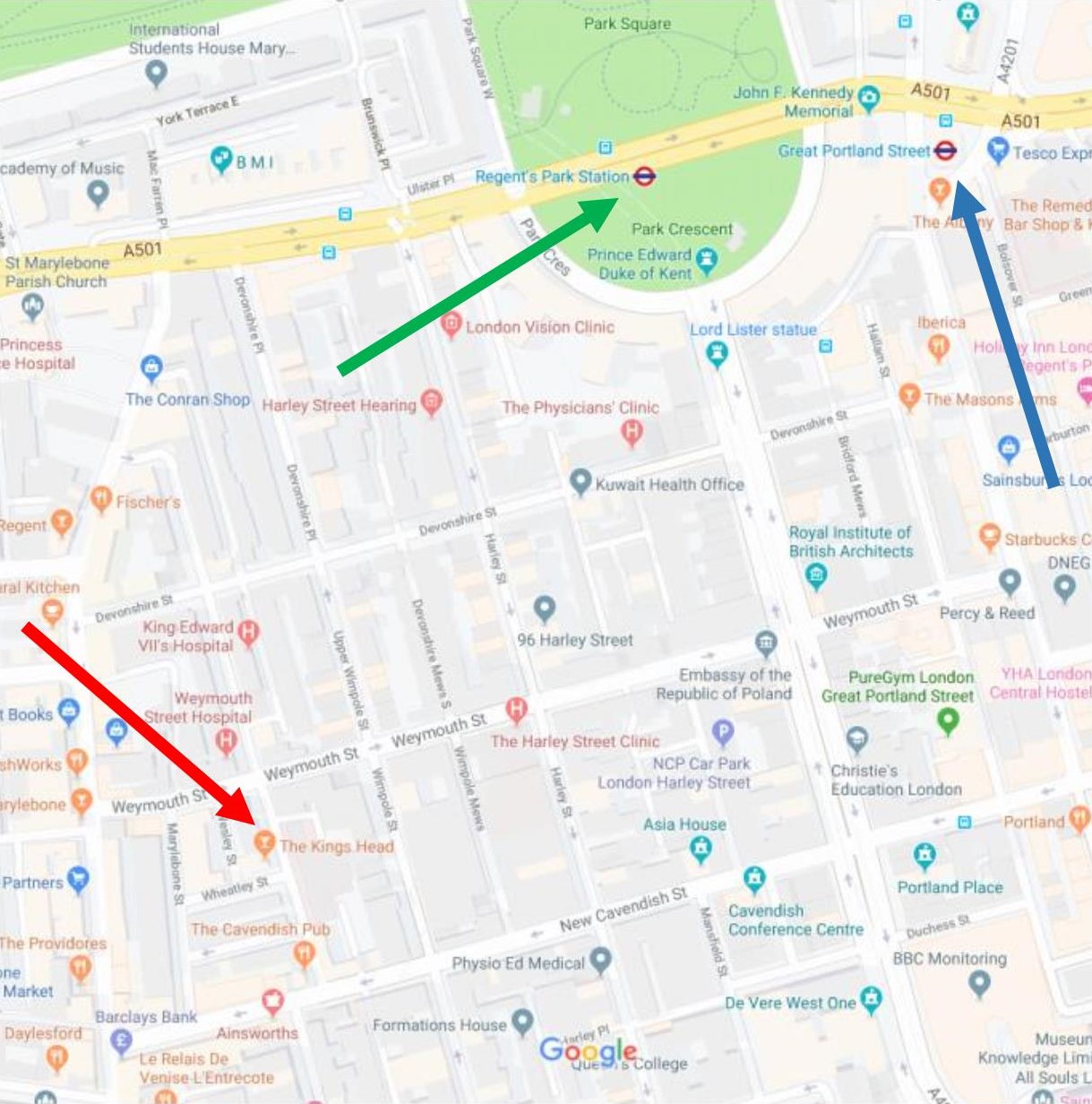 We have exclusive use of a bright upstairs meeting room with good display boards. As it is a pub there are drinks, meals and coffee available. The King's Head is only some 300 yards from Regents Park Underground station (Green Arrow) and is also close to Baker Street and Great Portland Street (Blue Arrow) Tubes. The meeting starts at 2pm as usual but early birds can meet in the pub from 12.30pm.

The main display at the meeting will be Sami Sadekís presentation of the second part of his TPO display, covering the Delta, EEF military TPOs, steamer TPOs and the Western Desert. Itís going to be a busy afternoon, because we are also holding our inaugural club competition. This is for 16 sheets on any aspect of Egyptian philately. The winner will receive a certificate and if they wish we will pay to enter their exhibit into the national competition at Stampex.

Please have a go and enter. You might become the first winner of the new club competition! You are also of course welcome to show TPOs or any new acquisitions or other items of interest. Please come along and join in the fun. It is a great, easily accessible venue and there will be some superb exhibits. Everyone is welcome.

Your webmaster has visited the premises ahead of the meeting and some photographs are attached of the venue.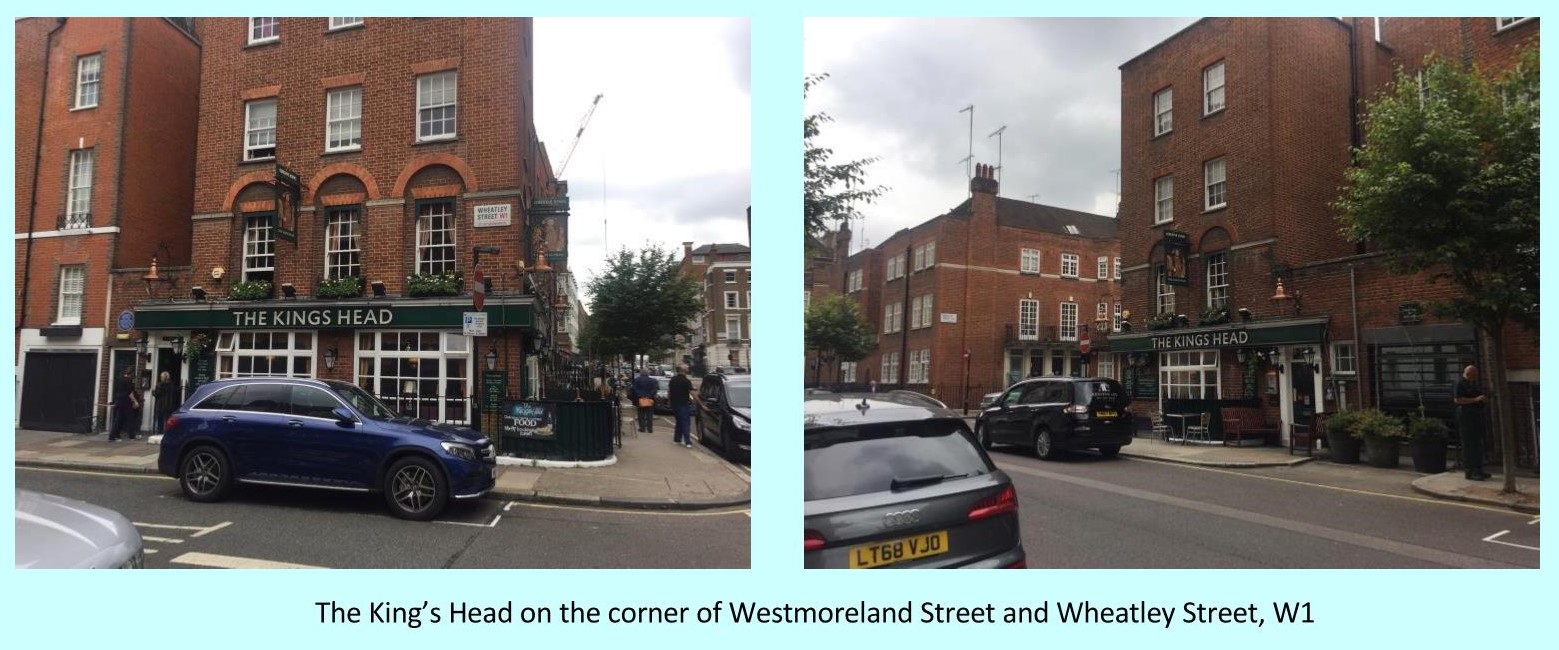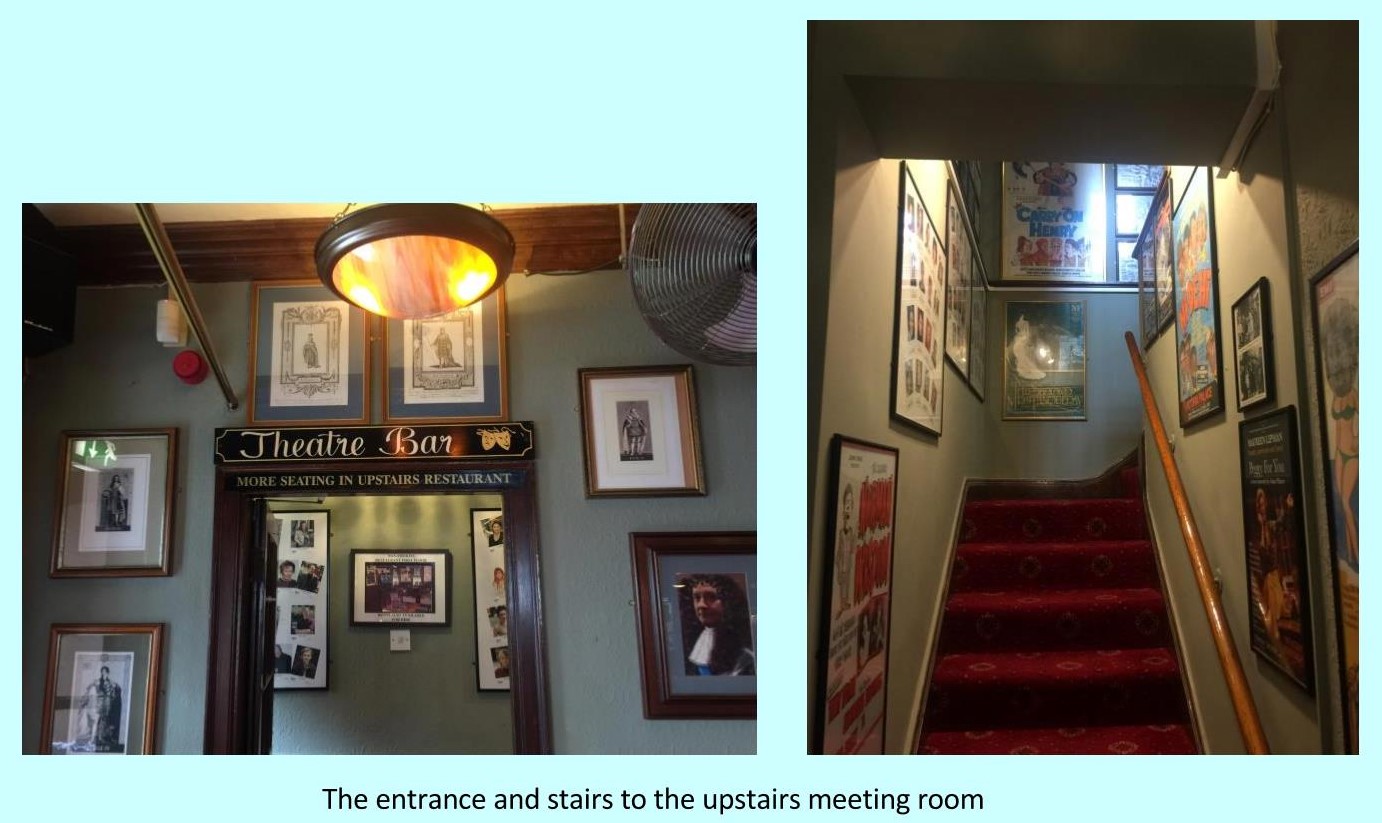 The webmaster also wishes to report on the excellence of the cellar and the Greene King IPA....which was selflessly sampled on your behalf!