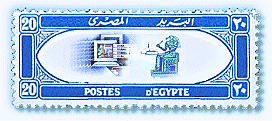 Report of the April 26-28 joint Meeting with the Sudan Study Group





Richard Stock, vice-president of the Sudan Study Group, opening the conference displays



A most interesting and enthusiastic weekend joint meeting was held with our neighbour colleagues the Sudan Study Group at the Morley Hayes Hotel near Derby at the end of April. The numbers from each of the societies was roughly equal, and both groups soon found themselves deeply involved in examination and discussion of some fascinating displays of material from both countries. Those in attendance from the Circle were: John Davis (Chairman), Jon Aitchison (Vice Chairman), Mike Murphy (Secretary), Sami Sadek (Treasurer), Brian Sedgley (Committee), Mike Bramwell, John Clarke, Cyril Defriez, Ted Fraser-Smith and Richard Wheatley. Brian, together with Laurence Kimpton and Paul Grigg, is among a number of members of both societies. Guests included Sarah Sedgley and Yvonne Wheatley.

The Friday evening was off to a wonderful start with a welcome by Richard Stock, of the SSG, who introduced an astonishingly wide-ranging display of Airmails and Airgraphs from the early pioneer flights to the 1950s, enhanced by members' contributions, including two "Sudan" members who had flown in from northern China and Sydney for the conference.

After dinner there was time to examine the seven entries for the SSG Norton Collier Trophy, which attracted a wide range of material from both countries, including Suez Canal Company stamps, RAF Censorship, Illustrated Covers and Sudan: The Unusual. After very much discussion, the winner was announced – by a single vote - as Richard Wheatley, for his display of the Alexandria Seamen's Home.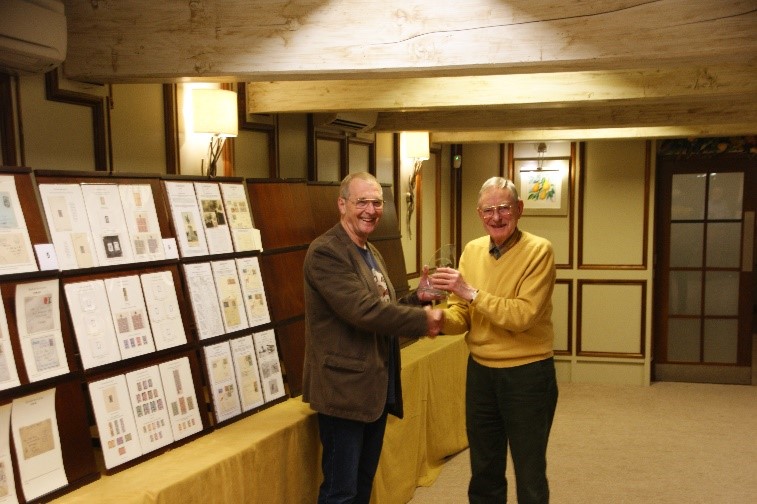 Richard Wheatley, right, receives the Norton Collier Trophy from Andy Neal, SSG president



Members of both groups combined to show an astonishing series of displays next morning on the Travelling Post Offices, concentrating on the myriad versions of the Shallal-Halfa TPO, its markings and services, but also extending far into the south with some fascinating and delightful covers and memorabilia. The displays, and those that followed on Egyptian Post Offices in the Sudan, allowed a large amount of overlap between the topics as seen from the two societies, and the amount of eager discussion was delightful to experience. Neither society can be said to be exactly flourishing at the moment, but this range of communication clearly indicated a high level of interest among those present.

This common ground was explored further with members' displays on transit mail via Egypt and the Sudan, followed by a superb dinner, and then a return to the conference room for a vast display of memorabilia including a number of items relating to General Gordon and extracts from Lady Wingate's scrapbook – altogether riveting with photographs and documents relating to the great names of the area's shared past.

On Sunday morning there was an active Bourse and a series of static displays again exploring the differences and the similarities of the neighbouring postal administrations. We as a Circle have never had a great deal of success with "regional" meetings – but this shared effort with the Sudan Study Group was an undoubted success. All those attending hope we can do it again.