ESC members receive philately's greatest honour

Two members of the Egypt Study Circle were honoured at the Stockholmia 2019 exhibition on May 31 by receiving the highest and most prestigious award in philately – to sign the Roll of Distinguished Philatelists. Hany Salam (ESC 580) of Egypt and Guy Dutau (ESC 678) of France were among four new signatories, raising to 388 the number of international collectors to have received the accolade since it was created by the Philatelic Congress of Great Britain in May 1921, recognising achievement, research, publication and service to philately. The Circle can claim 11 signatories down the years: the last was John Gilbert (ESC 50) in 1971.



• Hany Salam, best known to our members for his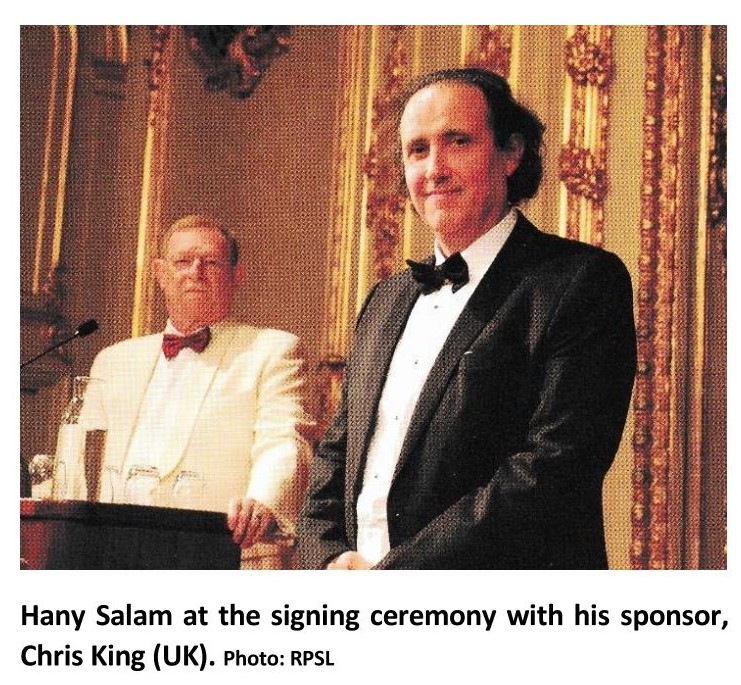 many QC articles, is only the second Egyptian to receive the honour, following the late Ibrahim Chaftar (ESC 42), who was made RDP in 1950. The citation for his award says that he has filled several roles with the Philatelic Society of Egypt, has several times been commissioner for Egypt in international exhibitions,is equally active on the European stage with his close connection with the Federation of European Philatelic Associations, and is a qualified international postal history judge. He has formed an important large gold-medal collection on Egypt maritime mails, and made a special study of the first Fuad photogravure issue. He is a renowned searcher in the Egyptian National Archives, uncovering and recording a wealth of important information.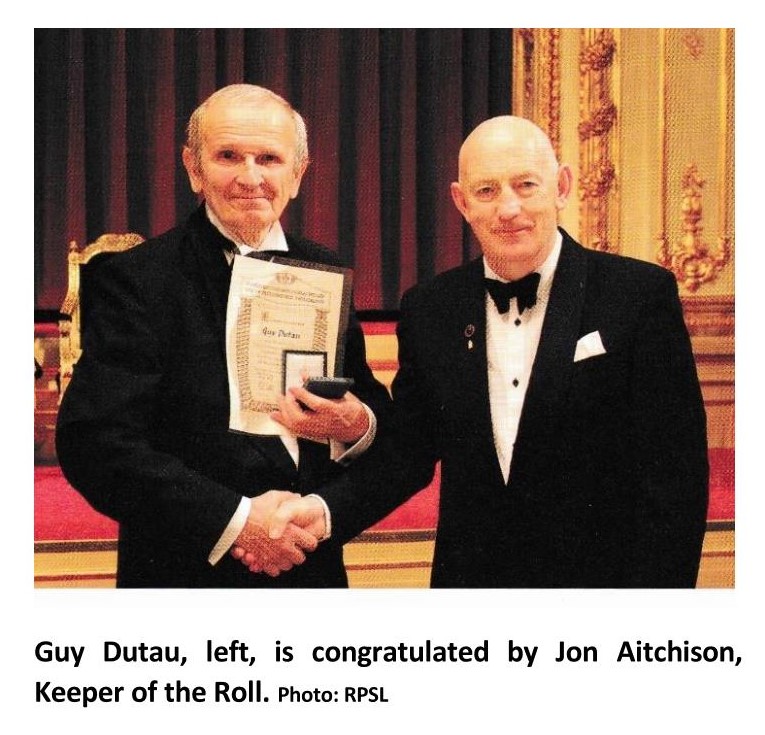 • Guy Dutau, of Toulouse, is best known on the international stage for his collections relating to the disinfection and purification of mail, but has also formed and displayed collections on many subjects including Egypt, France, Chile, Peru and Haiti. He displays at local, national and international level as well as serving on national and international juries, and shares his researches personally and through his many publications. His most recent work is on the disinfection of letters in France and its colonies, a massive monument to his decades of research which brings together meticulous scientific, historical and philatelic information. He was created a Chevalier in the French Order of Arts and Letters in 2001.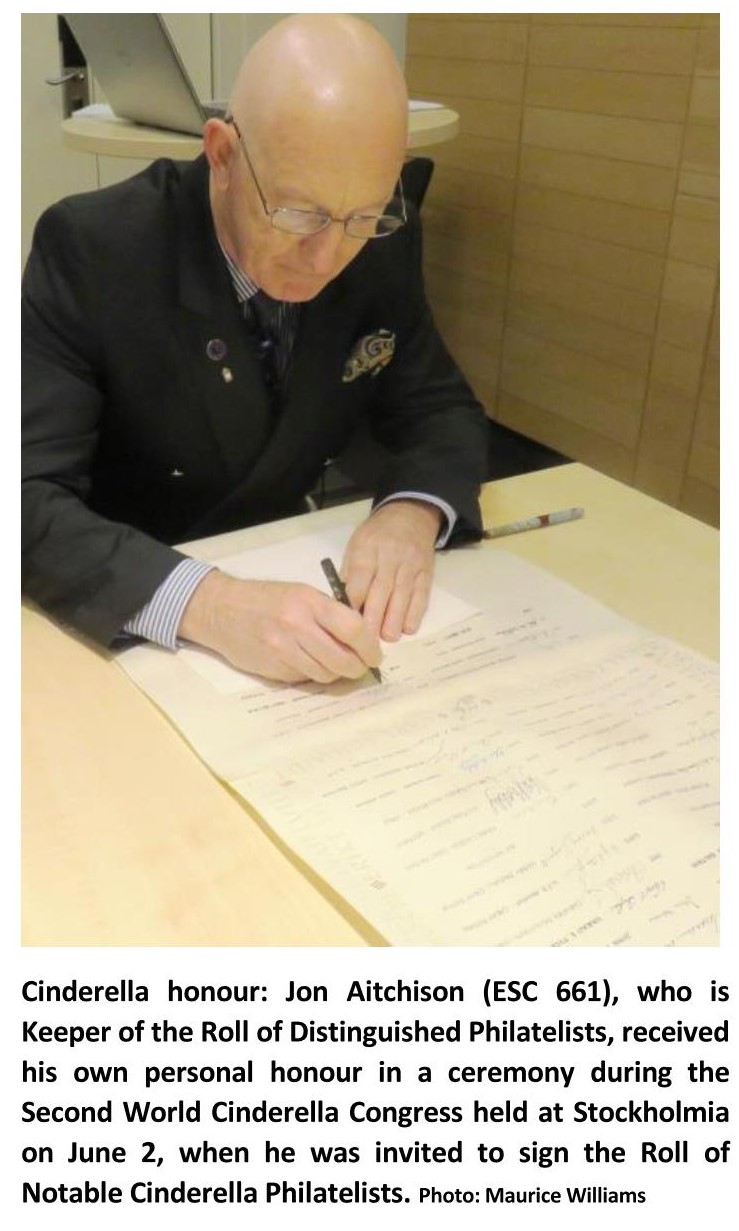 Among the many delights of Stockhomia 2019, which ran from May 29 to June 2 and also marked the 150 anniversary of the Royal Philatelic Society of London, was a staggering exhibition of no fewer than 294 exhibits (27,332 pages of philately) in non-competitive exhibition classes and nine competitive classes, with a large number of exhibits emanating from the RPSL. The outcome was that the jury awarded no fewer than 70 Large Gold medals and 96 Gold. The best exhibit of each class received a beautiful glass figurine and took part in the Grand Award competition organised for the end of the Palmares dinner. Daniel Ryterbrand (USA), winner of the postal history section with his fascinating historical exhibit on the effects of the American civil war on the mails, was the runaway winner.

As far as Egypt and Circle members were concerned, Greg Todd (ESC 585) was most successful, with a Large Gold and 95 points for his five frames on the 1866 First Issue. Jon Aitchison's wide-ranging collecting interests were rewarded with Gold (90 points) for five frames of Egyptian Officially Sealed Mail; Large Vermeil (5 frames, 87 points) for A Great Survivor of Philatelic Importance, and medals in the Literature class for British Parcel Carrier Stamps, The Story of SS Ibex and the Mail Recovered from it, and The Stamps and Postal History of Lundy Island.Richard Wheatley (ESC 168) and Alan Rothwell (ESC 652) both 88 points and Large Vermeil for Netherlands East India Mail Routes during World War One and Tristan da Cunha – "A Life in Exile" respectively.