PRESENT: Eighteen members attended, and five members apologised for their absence.




The Chairman was happy to welcome several overseas members to the year's first meeting, but regretted that the major auction we had been hoping to hold had been derailed by technical difficulties. In its place, members had brought along material to offer in compensation.


The Secretary offered apologies for having been out of touch for a couple of months, largely caused by major problems in moving house. Happily, it seems that all will be resolved within the next week. He confirmed that we are still trying for a major Auction later in the year, and, with the Treasurer, lamented that so many members had failed to pay their subscriptions – about 25 are still outstanding - by the due date. Because so much time is wasted, non-payers will receive little sympathy.

He put before the Committee one new member application, and the meeting welcomed Malcolm Coe of Nursling, near Southampton. Sami Fereig then addressed the meeting on the publication of his new three-volume book, A Postal History of Egypt under the Muhammad Ali Dynasty, and announced a discounted price for Circle members.

The Auction that followed provided a wide array of material – but it was not what members had been hoping for, and 38 of the 60 lots remained unsold. Nonetheless commission raised for the Circle totalled £82.70.

Given that there was so little time remaining, the display by John Davis on foreign armies in World War I was little short of a masterpiece, with a brief but comprehensive exhibition of Anzac, South African, Indian and other forces that fought in Egypt, with myriad examples of postmarks, postal stationery and military postal material passing both into and out of the country. Members showed their appreciation in the traditional manner.



YOUR CIRCLE NEEDS YOU!!!!!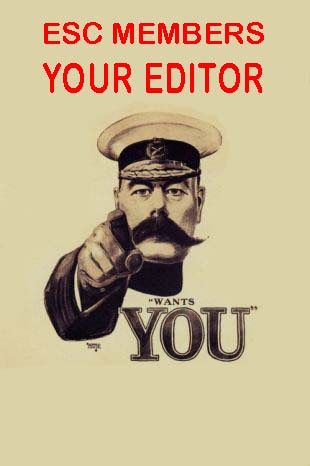 You have read these sentiments many times before, expressed with a touch of humour by the late Edmund Hall.

But now the situation is seriously worrying – the QC has run out of articles; the June issue is in doubt.

Unless YOU come to the rescue: we need every member's input.

Please make an effort to send in a piece on a recent purchase, something that puzzles you, the research that you prepared but perhaps never completed …anything on Egypt and its wonderful philately to ensure that our award-winning magazine continues to flourish.