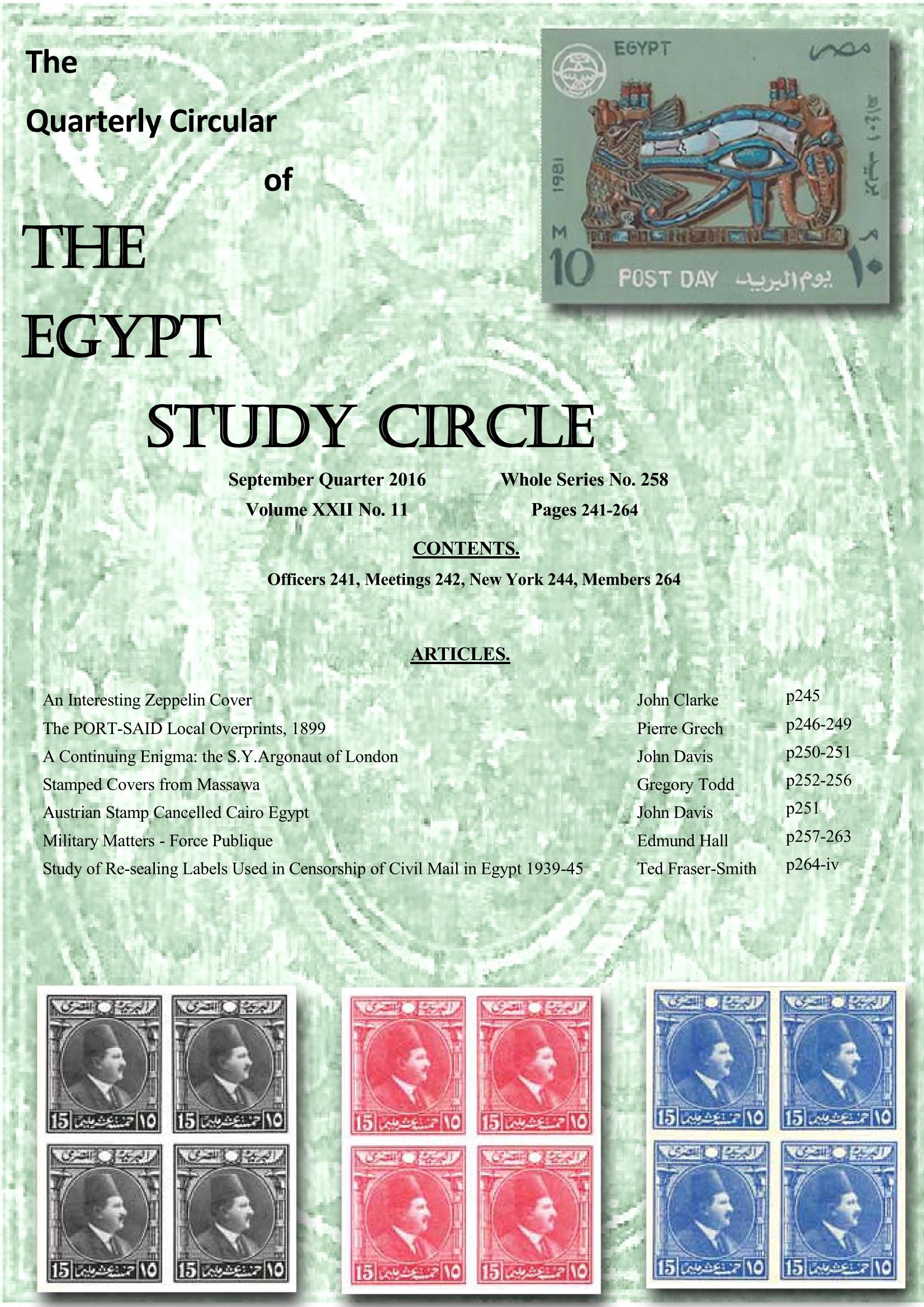 The Quarterly Circular

Published virtually continually since 1938 four times a year.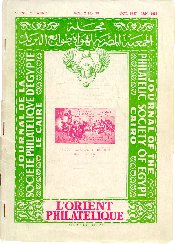 L'Orient Philatélique

July 1929 until Feb 1978, 131 issues. The trilingual (Arabic/English/French) magazine was resurrected in January 2002, and further issues have since been published in Cairo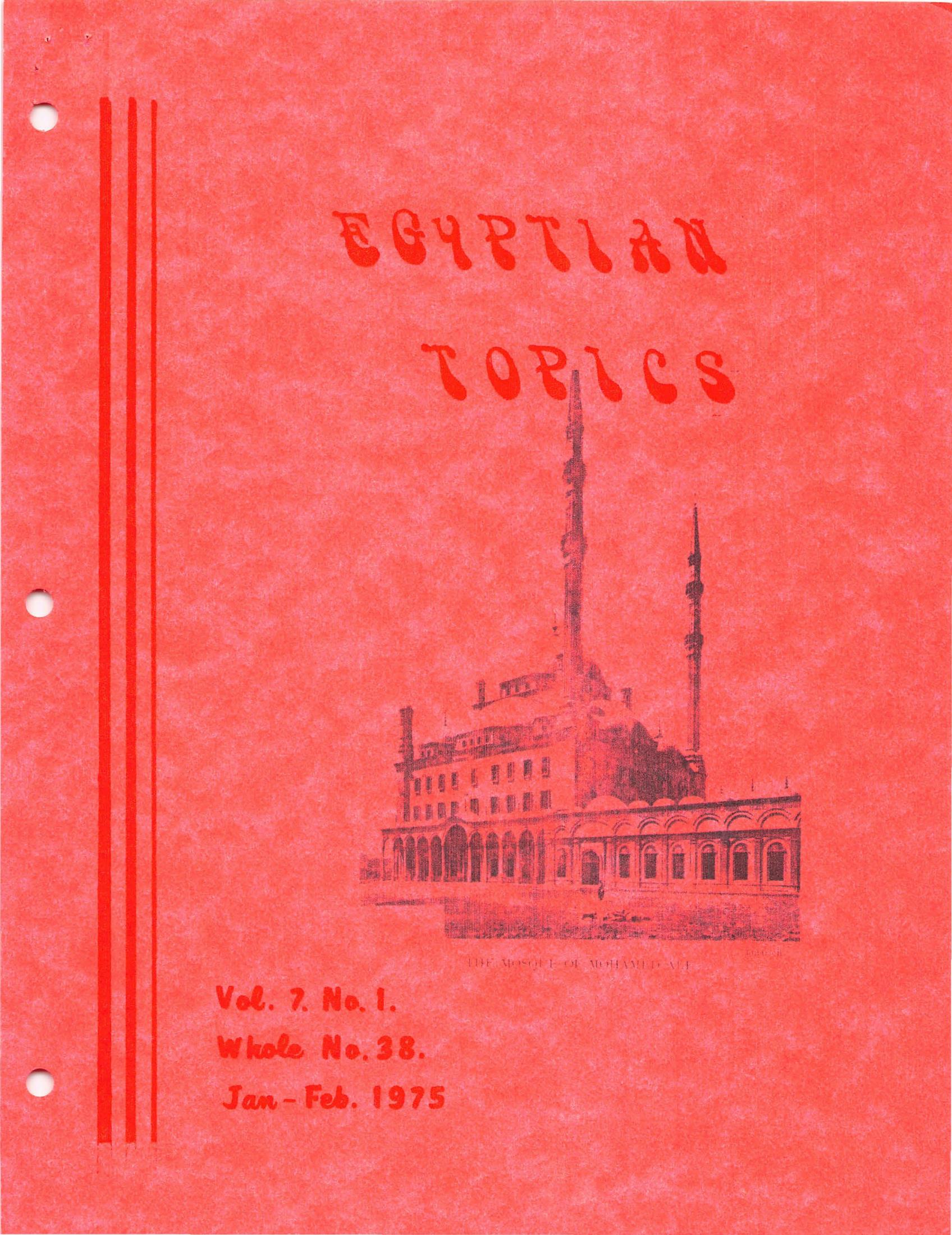 Egyptian Topics

Publised by Gorden Garrett from 1968 until 1976 in the United States.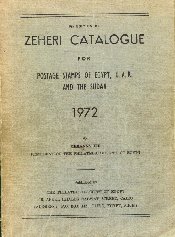 Zeheri Catalogue for Postage Stamps of Egypt, U.A.R. and the Sudan.

Published by the Philatelic Society of Egypt from 1937 (first edition). For long the "bible" of Egyptian collecting, the ninth and last edition came in 1972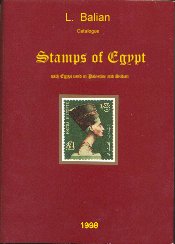 The Stamps of Egypt

Leon Balian, 1998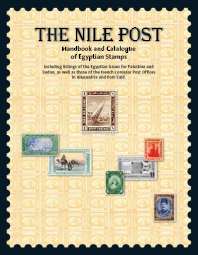 The Nile Post: Handbook and Catalogue of Egyptian Stamps

Joe Chalhoub, 2003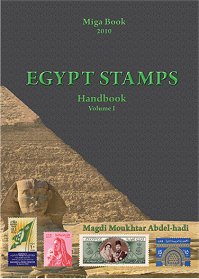 Egypt Stamps Handbook by Magdi M. Abdel-hadi.

Vol. I, 717 pp., Vol. II, 636 pp., 2010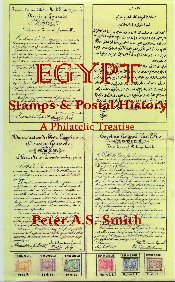 Egypt: Stamps and Postal History

Peter A. S. Smith, 1999
La Posta Europea nel contesto della storia postale dell'Egitto nel sec. XIX (1820-1865)

Luca D. Biolato, 1997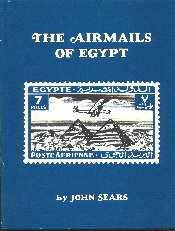 The Airmails of Egypt

John Sears, 1st Edition 1990, 3rd edition 2001
The Egypt Flight LZ 127 - Graf Zeppelin

Fred Blau and Cyril Deighton, 1981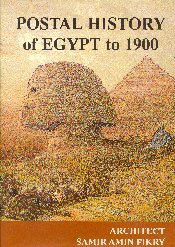 Postal History of Egypt to 1900

Samir A. Fikry, 1996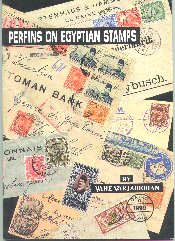 Perfins on Egyptian Stamps

Vahe Varjabedian, 1999.
In 2004 Vahe also produced an update on CD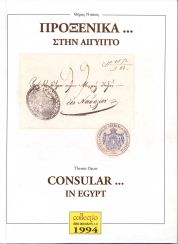 Consular.. in Egypt

Themis Dacos, 1994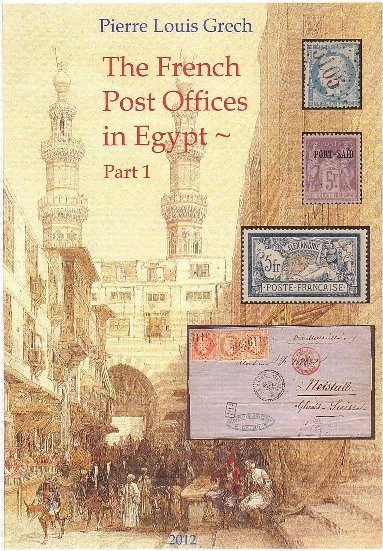 The French Post Offices in Egypt, Part 1 (Before 1876); 1939

Pierre Louis Grech 2013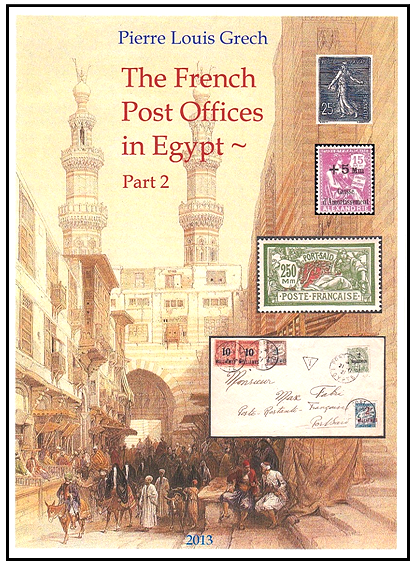 The French Post Offices in Egypt, Part 2 (1876-1931); 1939

Pierre Louis Grech 2013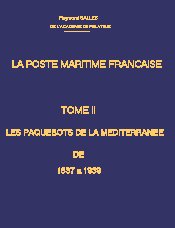 La Poste Maritime Française, Les Paqebots de La Mèditerranèe de 1837 à 1939

Raymond Salles, 1962, (reprinted 1992)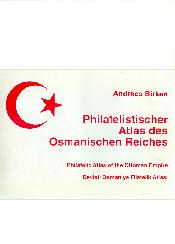 Philatelistischer Atlas des Osmanischen Reiches

Andreas Birken, 1992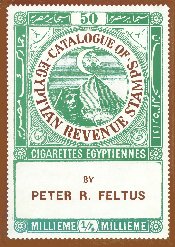 Catalogue of Egyptian Revenue Stamps

Peter Feltus, 1982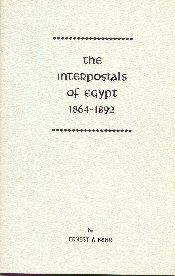 The Interpostals of Egypt 1864-1892

Erhest A.Kehr, 1962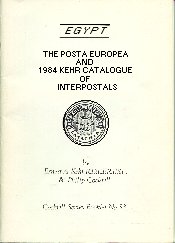 The Posta Europea and Kehr Catalogue of Interpostals

Erhest A.Kehr and Phillip Cockrill, 1984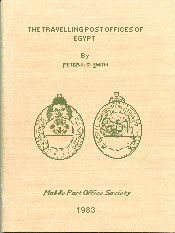 The Travelling Post Offices of Egypt

Peter A.S.Smith, 1983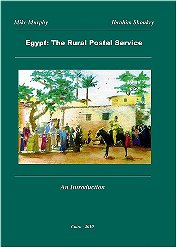 Egypt: The Rural Postal Service

Mike Murphy and Ibrahim Shoukry, 2010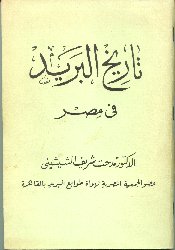 Taarega el-barid

Tarikh Chichini, 1981
Egyptian Postal Markings of 1865-1879. ESC Study VI Part One

Peter Feltus, 1983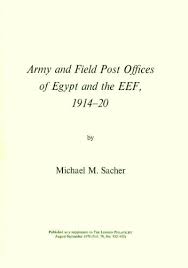 Army and Field Post Offices of Egypt and EEF 1914-20

Michael Sacher, 1970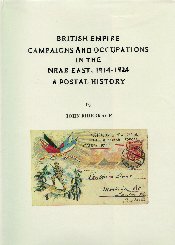 British Empire Campaign and Occupation in the Near East, 1914-1924, A Postal History.

John Firebrace, 1991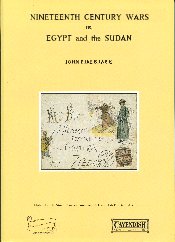 Nineteenth Centaury Wars in Egypt and the Sudan

John Firebrace, 1997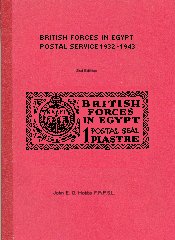 British Forces in Egypt Postal Services 1932 to 1940

John E.O. Hobbs, 1st edition 1970, 2nd edition 1984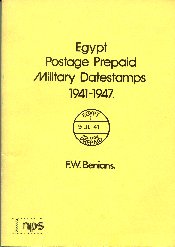 Egypt Postage Prepaid Military Date Stamps 1941 to 1947

F. W. Benians, 1978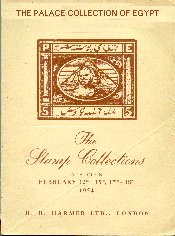 The Palace Collection of Egypt

H.R.Harmer Auction, February 1954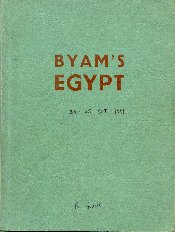 Byam's Egypt

Robson Lowe Auction, 1961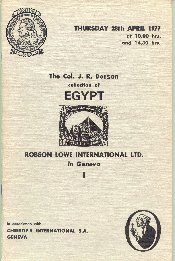 Danson's Egypt

Robson Lowe Auction, 1977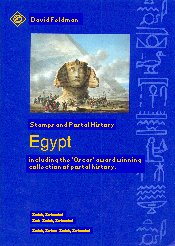 Stamps and Postal History, Egypt

David Feldman Auction, February 1999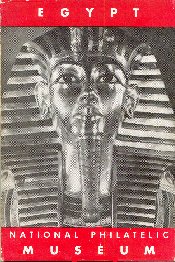 Egypt National Philatelic Museum,

National Philatelic Museum, 1952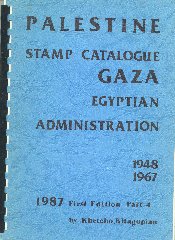 Palestine Stamp Catalogue, Gaza Egyptian Administration

Ketcho B.Hagopian, 1987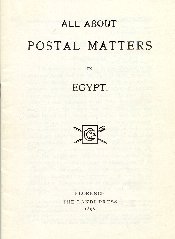 All About Postal Matters in Egypt

Willard Fiske 1898; reprint Harry Hayes 1977, P.Feltus 1991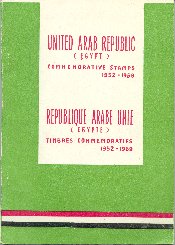 United Arab Republic (Egypt) Commemorative Stamps 1952-1969

Egyptian Postal Authority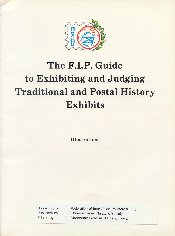 Guide to Exhibiting and Judging Traditional Philately

Fédération Internationale Philatélique, 1993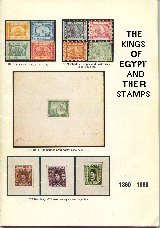 The Kings of Egypt and their Stamps

Robson Lowe, 1969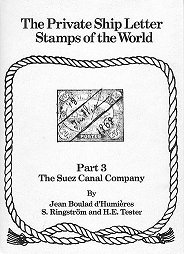 The Suez Canal Company

by Jean Boulad d'Humieres, S. Ringstrom, H.E. Tester.Ed. Leonard Hartman, USA, 1985.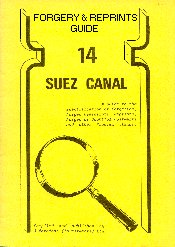 Suez Cannel, Forgery and Reprint Guide

J. Barefoot, 1983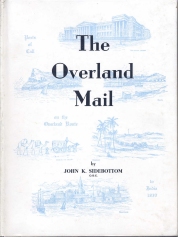 The Overland Mail

John K.Sidebottom, 1948